Floor standing and celing system air conditioner
The ceiling-mounted unit is equipped with a highly efficient, multi-blade centrifugal fan that generates a powerful yet gentle airflow throughout the room. A redesigned aerodynamically tested louver structure minimizes operational sound even at high fan speed.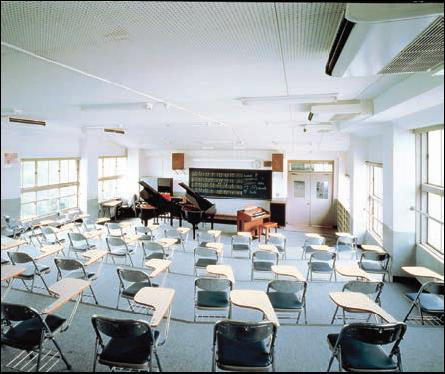 Optional installation 
The indoor unit can be installed on the floor or on the ceiling, it is determined by your actual need. It greatly decreases the space needed and also it can provide the same level of comfort , at the same time make service and installation more convenient and flexible.
Improved Serviceability /Easy Installation
External suspension method .Installation time can be shortened.
Automatic control of airflow direction
In order to realize the comfortable space with uniform temperature, the air conditioner uses two stepping motors to adjust the airflow automatically, send the air to every corner of the room.
When heating, it will supply large quantity of warm air in order to quickly and effectively warm up the floor, and it will send the airflow from top to bottom until the cool air reach every corner of the room at the cooling mode. The airflow direction can be controlled in 5 steps from up to down and from left to right, more selectable, more flexible.
Auto Louver Function Provides Optimum Airflow during Heating or Cooling Operation
Auto louver function is a standard feature which provides optimum airflow during heating or cooling operation. Angle of louver is automatically set for heating or cooling. For example, when heating with fan speed set to low, the discharge is aimed downward so that warm air reaches the floor. The louver angle can be set to between 4° above and 80° below the horizontal in five steps.
An auto sweep function to distribute the airflow over a wide area is also provided. Wind direction is adjusted automatically in both heating and cooling operation. The louver can also be set to swing automatically from F1 to F5 in any operation mode (heat pump type only).
Fresh Air Intake Capability & Duct Extension
Ceiling Suspended models (T1-series) have the capability of bringing fresh air from outside using an air intake duct (field supplied).